Building Better Lives Together.
Quick Statistics as of
February 28, 2021
P

1

BILLION

Total Loan Portfolio
The ARDCI Savings and Loan System (SLS)
is a microfinance network composed of minimum of ten (10) to maximum of thirty (30) members organized to mobilize savings, to have access to micro-credit, and to secure micro-insurance coverage.

Micro-Savings
ARDCI instill savings habit among the members.
Details

Micro-Loans
ARDCI offers collateral free and capacity based loans with flexible terms.
Details

Micro-Insurance
ARDCI aims to provide members with financial support in cases of death or disability.
Details
These words represent the 5K Initiative of ARDCI for health services, educational assistance, sanitation and community development efforts, environmental protection, and other special community programs such as disaster relief operations and gift-giving.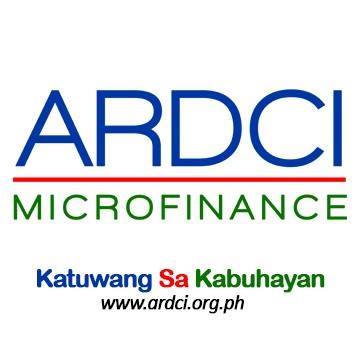 Going Beyond Microfinance
Aside from savings, loans and micro-insurance products extended to its members, ARDCI also need to reach out to members who are in need of necessary social and financial assistance.
Check this out!
@ardcimfi
ardcimfi@gmail.com
0917-807-3463
ARDCI Micofinance Head Office Map Loading...
ARDCI Microfinance Incorporated, 3/F ARDCI Corporate Building, San Roque, Virac, Catanduanes