ARDCI held a Christmas Party and gift-giving activity for the wards of San Alfonso Maria Fusco Children's Home last December 15, 2017 at the ARDCI Sky Deck. The activity, called "Project Happy Angels", is part of the Katuwang ng Komunidad programs of the ARDCI 5k Initiative. It aims to spread the Christmas spirit to children who need it most.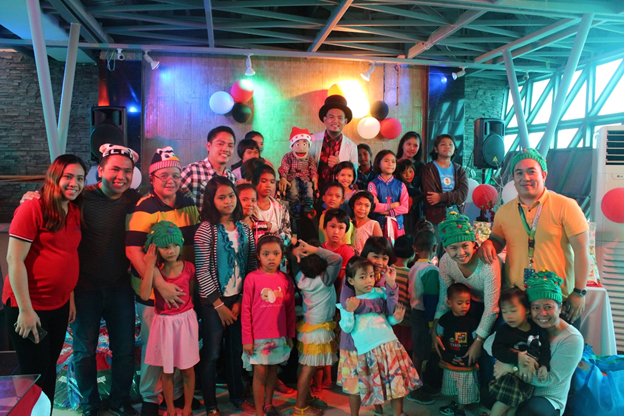 "Christmas is very much about children. As such, it gives us great joy to be able to bring holiday cheers to those under the care of the Children's Home,"" said Victor T. Bernal, ARDCI Executive Director.
To make the children's Christmas more special and memorable, ARDCI prepared a party complete with games, puppet shows, and magic tricks. Every child received a gift. In return, the children presented song and dance numbers.
ARDCI first held a Christmas party for the Children's Home three years ago. The organization also strengthened its ties to the Children's Home as part its Corporate Social Responsibility program.